Some Thoughts on the 95th Academy Awards
I've been meaning to return to this blog for months now, but for one reason or another (writer's block, holiday schedules, general laziness), I just never got around to it. But there really is no better time to write an Oscar blog than on the day the Oscar nominees are announced, and as such it seems like the perfect time to dust off the old mental faculties and get to work. What will this blog look like going forward? Who's to say? That's all for the future to decide. For now, we need to focus on the present!
As always, there are many, many films (both nominated and otherwise) which I have not gotten around to seeing yet, so if I don't mention any of your particular favorites you can assume that's why. Anyone expecting hot takes about Babylon, Decision to Leave, Women Talking, Triangle of Sadness, Till, The Woman King or RRR (I did a REALLY bad job of seeing movies last year) are going to leave disappointed. At any rate, 2022 was a pretty good year for film, all things considered, and I think the Academy did a reasonably good job of reflecting that. With all that out of the way, let's take a look at The Good, the Bad and The Snubbed for the 9tth Academy Awards!
The Good
(via Giphy)
Kicking things off as the most pleasant surprise of the year for me is the wonderfully strong showing from Everything Everywhere All at Once. That film was easily my pick for best of the year, but after seeing it I (naturally enough) simply assumed that it would go largely ignored by the Academy. Maybe they'd throw it a nod for Editing or Original Screenplay if we were lucky. Surely a film like EEAaO was too weird and out there for the Oscars, right? So you can imagine my delight when I saw the film slowly become one of the major frontrunners this awards season. Still, even in my wildest dreams I couldn't imagine it scoring the most nominations of the year, so if I'm a little kinder on this year's nominees this year than you are, perhaps I'm just all giddy with excitement.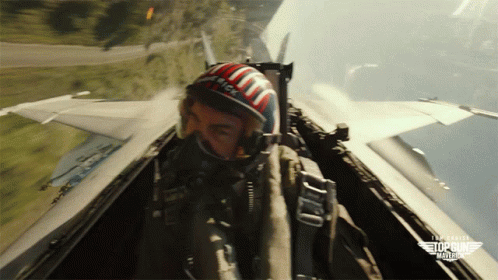 (via Tenor)
Even if Everything Everywhere All at Once doesn't manage to win the top award come Oscar night, there are a great number of worthy contenders competing with it. The Banshees of Inisherin, The Fabelmans or Tar (also faring better with the Academy than I expected) would all be pretty great- and largely non-controversial- winners. Blockbuster cinema also fared pretty well this year, and it's hard to argue with the picks made here. Top Gun: Maverick was undisputedly the motion picture event of 2022, and I'm ok with it being recognized as a result of that. It was the movie everyone saw last year, the one everyone told their friends to see, and it was a damn good movie to boot. I guess technically Avatar: The Way of Water made more money, and was a technical achievement in its own right, so I've got nothing against its nod either, even though I felt it perhaps underperformed a bit compared to my expectations. No Best Supporting Actor nod for Spider? Come now.
(via Tenor)
Perhaps most exciting of all are this year's crop of acting nominees, which I'm overall fairly happy with. Even setting aside the quality of the performances themselves, it's undeniably awesome to see so many amazing actors being nominated for the first time in the same year; out of the twenty actors nominated, sixteen are receiving their first nod, with Cate Blanchett being the only returning winner. There's a healthy mix of up-and-coming stars (Austin Butler, Paul Mescal, Stephanie Hsu), industry vets finally getting their recognition (Jamie Lee Curtis, Brendan Gleeson, Bill Nighy), actors who in years past would have undoubtedly become industry vets in need of long due recognition (Hong Chau, Barry Keoghan, Brian Tyree Henry) and actors being recognized for their well-deserved comebacks (Brendan Fraser, Ke Huy Quan). And, perhaps most importantly, the recent tradition of Scrubs guest actors being nominated for an Academy Awards continues unabated with TWO WHOLE nominees this year in the form of Brendan Fraser and Colin Farrell. You can complain about snubs all you want, but the Scrubsaissance will keep me going through these cold winter months.
The Bad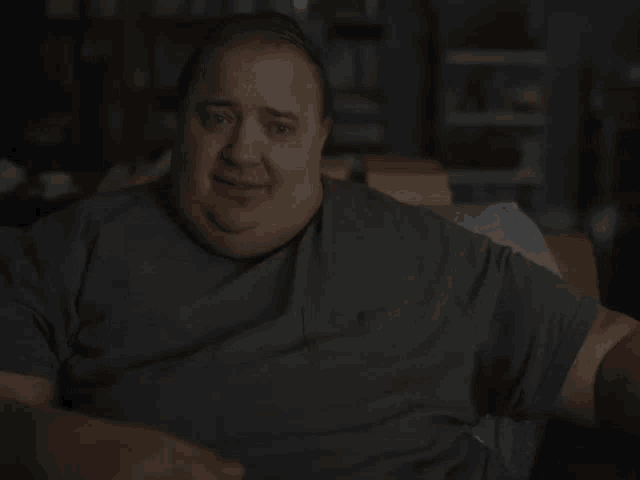 (via Tenor)
For the most part I avoided movies I thought I would hate this year, but no force on heaven or earth could convince me to ignore The Whale. I've been waiting for Brendan Fraser's comeback for a decade now, so I had to go and show my support. And look, I love the guy, and I'm glad he's getting recognized for his work. But man alive was The Whale something awful, and it's a shame that THIS had to be the movie that made the awards bodies finally pay attention to him. Still, it wasn't all bad. It underperformed against early predictions, and I can't get too bent out of shape about Hong Chau getting recognized.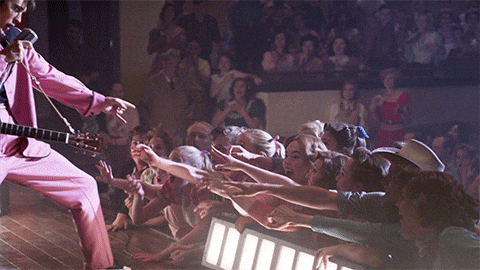 (via Tenor)
I must say that I was also nowhere near as bowled over by Elvis as everyone else was. Look, I love me some Baz Luhrmann (Moulin Rouge! remains one of my favorite movies, and I'll go to the mat for The Great Gatsby any day of the week), but even he could only do so much with the rote music biopic formula. Yes, his direction is flashy and exciting; at least for the first hour, before he largely abandons the fun aesthetic flourishes and just settles for making a generic biopic. Yes, having Colonel Tom Parker narrate the film is a nice touch of metatextuality to address the inevitable sanding of the edges regarding its central figure. And sure, Austin Butler does a fabulous job. But at the end of the day, Elvis suffers from the same issues Bohemian Rhapsody, Respect or countless other music biopics do- it treats its subject as a checklist of events to get through, not an actual character with anything resembling an inner life. Luhrmann's direction does a great deal to make the film more watchable, but the Wikipedia article approach of adaptation has never been and will never be an engaging way to tell a story.
(via Tumblr)
And, as always, there is at least one movie I avoided in the hopes that the Academy would follow suit, only for them to go ahead and nominate it anyway. Very inconsiderate of them. This year's entry in that category would be Blonde, a movie I was always fundamentally going to be against simply because I don't particularly want to see anyone play Marilyn Monroe in a movie. It didn't work when Michelle Williams did it, I can't imagine anyone else pulling it off. My lack of interest in Blonde only sunk further when I heard what it was about, and all things considered I just decided it was not going to be to my liking. But I am a sucker for punishment, and lord knows I love to watch Oscar-nominated performances. There is always a chance that the movie will surprise me by being great (or even a greater chance that I'll find it merely ok, as is often the case with divisive films), but I'm not holding my breath. Still, at least Ana de Armas is an Oscar nominee now, can't complain about that.
The Snubbed
(via Tenor)
Actually paying attention to this year's shortlists did a great deal towards mitigating my shock and annoyance at some of this year's snubs. That said, nothing will ever make up for the fact that The Batman didn't get nominated for Best Original Score. Quite possibly the best blockbuster score we've had in ages- and certainly Giacchino's best work since Up- and it doesn't even make the Academy's top ten? Perhaps even more surprising is the fact that Guillermo del Toro's Pinocchio didn't make it into Best Original Score either, or ANYTHING outside of Animated Feature. Come on Academy, I thought the whole point of giving Diane Warren an Honorary Oscar was so you didn't have to keep throwing her nominations! Justice for "Ciao Papa"!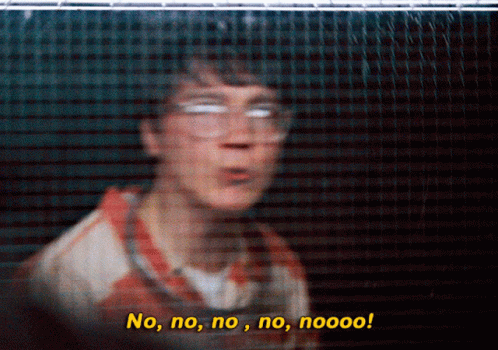 (via Tenor)
Nothing, of course, can prepare you for snubs in the acting categories, and here lies perhaps the largest sore spot for me regarding this year's Academy Awards. While he was never a lock, there was good reason to believe that Paul Dano would finally get his due this year for his performance as The Fabelmans. So it's quite unfortunate that he was overlooked in favor of his co-star Judd Hirsch. Nothing against the man- he made the most out of a small role- but come on, Academy! Did Paul Dano run over your dog or something? Besides, if they wanted to nominate a cameo from The Fabelmans, David Lynch was right there. Priorities.
There were, I'm sure, other snubs, but I can't yet comment on them without seeing the movies in question. I'm already seeing Andrea Riseborough being painted as this season's villain for unexpectedly taking a lot many had assumed would go to Viola Davis or Danielle Deadwyler. I haven't seen To Leslie yet (neither has just about anyone else apparently), but to me it seems like their ire could be better directed towards Michelle Williams for insisting on campaigning as Lead for a Supporting performance. I mean, hey, it's a power move, but still. (I wonder if her campaigning in Lead also hurt Dano's chances by causing some confusion as to which category he should be nominated in, but I admit that's a stretch.) I also have to admit that while I'm surprised by Nope not getting nominated for anything, I'm also not too upset about it either. I wasn't as bowled over by that movie as everyone and their mother was, even if it seems a little silly that it couldn't even get in for Sound.
On a final note, I suppose I should use this spot to address the "controversy" surrounding Taylor Swift's campaign for All Too Well. Despite the fact that it released in 2021 and therefore should have been eligible for the 94th Academy Awards, for reasons I can not understand and don't want to go into, apparently it was deemed eligible for this year's. This, of course, sparked a lot of heated debate about celebrities "stealing" nominee slots from more deserving indie filmmakers and whether or not a music video should even be eligible for an Oscar, all of which might have held more weight had we had any of these conversations when famous actor Riz Ahmed won an Oscar for producing and starring in a music video just last year. In the end it was all a moot point- All Too Well didn't even make the shortlist- and the discourse was all the better for it. I was not looking forward to having to try and fairly assess the short as a short instead of as something for me to enjoy as a Taylor Swift fan, and now I don't have to listen to people who never cared about the shorts categories before suddenly take a moral stance on the issue.
The Great Oscar Baiter is a not-for-profit work of criticism. All images herein are property of their respective owners and are protected under Fair Use.